A finance broker can assist you in locating the best loan for your specific needs and circumstances. Working with a loan broker has the advantage of providing access to a wide range of products from multiple lenders. Finance brokers make every effort to recommend items that meet the demands and aspirations of their clients.
When you first enter the financial markets, you learn a lot about how they work, try out new tactics, and look for different possibilities, but you often overlook one crucial aspect: the broker. Everyone knows that a trustworthy broker is critical to their trading performance, but few people have a thorough knowledge of the term.
What Being a Finance Broker Entails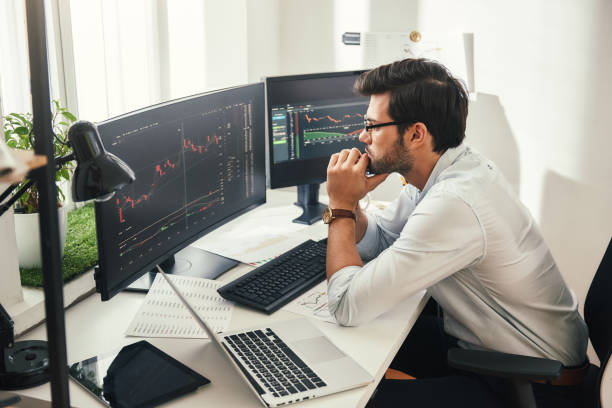 A broker is a person or company who acts as a link between an investor and a securities exchange. Individual traders and investors require the services of exchange members since securities exchanges only accept orders from persons or organisations that are members of the exchange.
Brokers provide that service and are paid in a variety of methods, including commissions, fees, and payments from the exchange itself. Investopedia examines all of the top brokers on a regular basis and keeps track of the best online brokers and trading platforms to assist investors in deciding which broker is right for them.
Brokers may assist investors with research, investment ideas, and market knowledge in addition to executing client orders. They may also cross-sell additional financial products and services offered by their brokerage business, such as access to a private client offering that offers high-net-worth clients customised solutions.
Read: What is Asset Allocation and How to Apply It
History
Before the Internet, a broker was linked with affluent individuals who sought stock operations from large corporations or private managers. Phones were used by such brokers. As a result, you may contact a broker and instruct them to buy or sell specific assets. For a fee, a broker did it on the client's behalf.
The role of the broker has evolved dramatically since the invention of the Internet. Anyone may now locate a broker, establish an account, deposit funds, and begin trading in the financial markets. Previously, the term broker referred to a person who worked on behalf of a client; now, it refers to a brokerage firm that serves thousands of clients.
There are two major contrasts between past brokers and present brokers. Online brokers allow you to trade for a reasonable fee, whereas traditional brokers charged a high commission. However, because online brokers serve a large number of consumers, they no longer provide personalised guidance and instead simply make broad recommendations.
Types of Finance Brokers
Let's define the types of brokers now that we know what they are. There are five main types of broker – a stockbroker, forex broker, full-service broker, discount broker and mortgage broker.
Stockbrokers
A stockbroker, also known as a registered representative (RR) or an investment advisor, is a professional that oversees and executes stock purchases and sales on behalf of customers. You'd need a stockbroker because private investors can't acquire shares directly from the stock market. The broker will purchase and sell the stocks you desire.
The majority of stockbrokers work for a brokerage business and deal with a variety of individual and institutional clients. Stockbrokers are frequently compensated on a commission basis, though this varies by job.
Forex brokers
A forex broker is a corporation that offers traders a platform for buying and selling foreign currencies. Foreign exchange is abbreviated as forex. In the forex market, transactions are always made between two different currencies.
A forex broker, often known as a retail forex broker, acts on your behalf to purchase and sell currencies. A forex broker provides access to the market 24 hours a day, seven days a week, and the chance to speculate on currency pairs all over the world. While forex brokers strive to keep their expenses low in order to remain competitive in the market, you will still be charged certain fees, such as a spread, when trading with them. In the forex market, transactions are made in pairs, so you'd either purchase or sell the pair you want to trade, such as GBP/USD.
Full-service brokers
Full-service brokers, on top of a broad range of investment products, provide a variety of services such as market analysis, financial counselling, retirement planning, and tax suggestions. This type is ideal if you are a beginner trader or don't have enough time to work on your trading strategy. Even yet, because there is a wider selection of services, you will pay a bigger commission. Brokers are paid by the brokerage firm depending on their trading volume and investment product sales. Fee-based investment solutions, such as managed investment accounts, are becoming increasingly popular among brokers.
Discount brokers
A discount broker is a company or individual that merely executes your trades and does not offer any advice or analysis. They can conduct a variety of trades on behalf of a client for a fee ranging from $5 to $15 each trade. Their low fees are based on volume and lower expenses. Professional traders who can handle their portfolios without assistance will benefit from such brokers. As a result, their commission is reduced. The majority of discount brokers provide an online trading platform, which is attracting an increasing number of self-directed customers. Because such services often charge no commissions, brokers are paid a salary rather than a commission.
Mortgage brokers
A broker is a certified real estate professional who typically represents the seller of a property in the real estate sector. When working for a seller, a broker's responsibilities may include determining property market values, listing and advertising the property for sale, showing the property to potential buyers, advising clients on offers, provisions, and other related matters, and submitting all offers to the seller for consideration.
When a real estate broker works for a buyer, the broker is responsible for locating all properties in the buyer's selected area, sorting them by price range and criteria, and producing an initial offer and purchase agreement for a buyer who decides to make an offer on a property, negotiating with the seller on behalf of the buyer, managing property inspections and negotiating repairs and assisting the buyer with the closing process and transfer of ownership.
Final Thoughts
A finance broker can help customers with leasing and purchase initiatives in addition to acting as an intermediary to get loans. As with loans, the broker is likely to have access to extensive networks that might lead to purchase and lease opportunities that the client might otherwise overlook or never see. As the customer's advocate or finance agent, the broker will explore choices that are compatible with the client's operating budget and, in many cases, save the customer money even after the broker's commission is deducted.
For the client, the finance broker does all of the legwork. This might save a lot of time and effort when it comes to finding and securing the perfect business deal. Because even huge firms typically have limited financial and human resources, using the services of a finance broker is only logical.
Before you go…
Hey, thank you for reading this blog to the end. I hope it was helpful. Let me tell you a little bit about Nicholas Idoko Technologies. We help businesses and companies build an online presence by developing web, mobile, desktop and blockchain applications.
As a company, we work with your budget in developing your ideas and projects beautifully and elegantly as well as participate in the growth of your business. We do a lot of freelance work in various sectors such as blockchain, booking, e-commerce, education, online games, voting and payments. Our ability to provide the needed resources to help clients develop their software packages for their targeted audience on schedule is unmatched.
Be sure to contact us if you need our services! We are readily available.