Agriculture is one of the most prosperous industries in every economy. People will need food to eat no matter where they are, and there is no such thing as too much supply in that regard. Anyone with a basic understanding of farming and industrial operations can establish a profitable agriculture business with adequate strategic planning.
Agriculture contributed 5% of global GDP in 2020, according to World Bank estimates, and it can account for more than 25% of GDP in some developing nations. Agribusiness, or agricultural business, refers to the manufacturing and sale of agricultural products such as farm equipment and supplies, machinery, and other farm-related services, in addition to actual farm operations.
According to Report Linker, the worldwide agriculture market was worth about $10.2 trillion as at 2021. By employing nearly 1.4 billion people worldwide, the business also contributes to economic growth.
To enter the agriculture sector, you don't need a lot of money or farmland. Even if you just have a little plot of land in your garden, you may still grow crops in small or vertical containers to maximize your area. You can start small and work your way up.
The agriculture industry is a large one that can be divided into so many sectors. Mentioned below are some of the most lucrative sectors of agriculture.
Rice farming
Rice is a food staple for more than 3.5 billion people around the world, particularly in Asia, Latin America, and parts of Africa. Nigeria has a population of roughly 200 million people, which is generally universally acknowledged. It is also a truth that at least 70% of inhabitants would choose rice first from a menu of options. In Nigeria, this corresponds to about 140 million people eating rice practically daily. This is an enormous sum, and it explains why it remains the most expensive of the country's essential staples.
Meeting market demand has remained a significant concern. The situation has worsened as Nigerian borders have been closed and additional efforts to restrict the influx of foreign products into the country have been implemented. As a result, demand is largely unmet by supply, making farming extremely profitable.
Nigeria is the biggest African producer and consumer of rice, according to the FAO. At the same time, the country is one of the world's leading rice importers. Rice also generated more income for farmers than any other cash crop in the country, according to the survey.
Though commercial rice farming requires a large amount of land, you do not have to buy it outright. You can figure out a lease term or a profit-sharing ratio partnership with a farmland owner. Many farmers who started rice farming with a big vision and a small budget have now made it big in the industry.
Cassava farming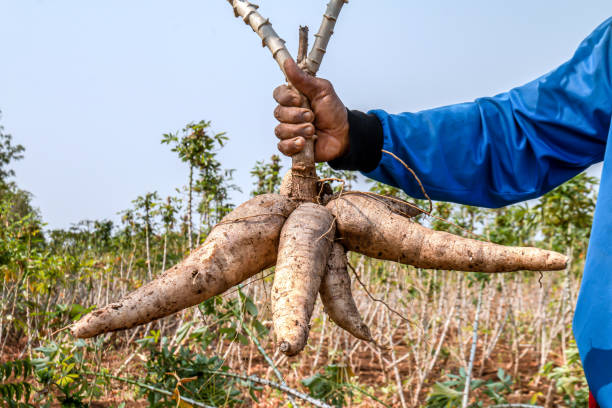 According to FAO data, Nigeria is the world's greatest cassava producer. It is the most widely consumed food in the country. In Nigeria, garri, one of many cassava-based foods, is almost universally consumed as eba with either cold or hot water. The plant can be cultivated in any part of the country, and the process of raising it to maturity is less time-consuming. This makes farming less expensive and more profitable.
Furthermore, cassava farming does not necessitate a large amount of land. A cassava plantation on only two plots of land can bring in hundreds of thousands of naira for the farmer. It takes an average of eighteen months from planting to harvest. Cassava flour, tapioca, and starch are just a few of the many items generated from the root vegetable. Some pharmaceuticals, fabrics, paper, and lumber are also made with it.
Poultry farming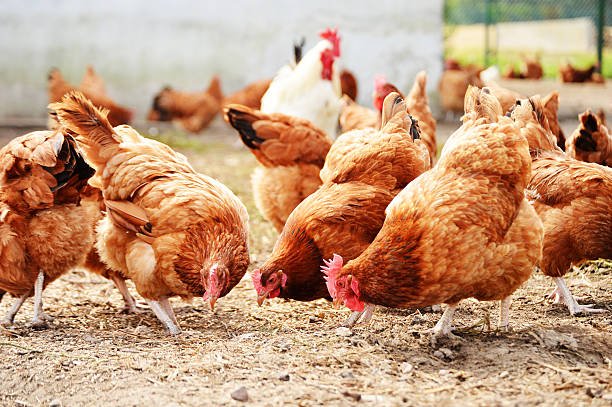 Poultry farming is a big business all around the world, not just in Nigeria, and it's a lucrative one for a number of reasons. Poultry products, such as the flesh and eggs of the birds, are high in protein and vitamins, which are important for our health.
If the necessary training is completed, as well as other prerequisites such as a feasibility study, business strategy, and facilities, it is highly profitable. Farmers often begin reaping the benefits of the business six months after it is launched. Nigeria is a significant market for chicken. However, according to LSETF figures, 160 million Nigerians use poultry products, with just 30% produced locally. Stakeholders have continued to demand measures to be sustainable in order to achieve the goal of industrial expansion and job creation. Local poultry growers would reap more if and when such efforts begin to deliver desired results.
Beans farming
Beans, which are high in protein, iron, and vitamins, are consumed in every household in Nigeria, whether as bean cake, moin-moin, gbegiri soup, or cooked beans in their natural state. Nigeria is said to be the world's top producer and consumer of a particular bean variety known as cowpea.
Nigeria accounts for 48% of African production and 46% of global production, according to IITA. Despite this, the country spends a huge amount of money each year to import the crop from neighbouring countries.
It may be of interest to you to know that Nigeria is the world's leading producer of cowpea. Despite this, there is a half-million-tonne consumption gap, pushing imports from neighbouring Cameroon and Burkina Faso. So if local farmers were to step up their production, they stand to gain a lot from it.
Plantain farming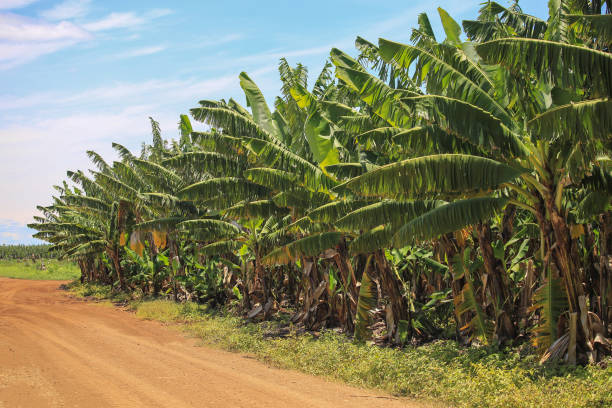 To say that plantain is one of Nigeria's most popular staple foods is an understatement. Most Nigerians will not consider a meal of rice, beans, porridge, pasta, or other carbohydrates to be complete unless it is served with fried plantain.
It has a good amount of complex carbs. Man's nutritional and medicinal values are said to be high in cooked unripe plantain. It's high in fibre, vitamins A, C, and B-6, as well as the minerals magnesium and potassium, according to research.
Plantains and their dry flour are highly suggested for diabetics and anaemia patients. Plantains can be grilled, fried, or roasted, whether ripe or unripe. Millions of Nigerians enjoy it on a regular basis, especially with rice. This is why it is always a "hot cake" in the marketplace.
Plantain farming requires little effort. Four to six additional suckers have formed around a sucker before it starts bearing fruit after it was planted. Many are already in place to replace the one you're harvesting. Plantain plantings yield for nearly indefinite periods of time with little or no weeding required; it is even used to tame shrubs.
Maize Farming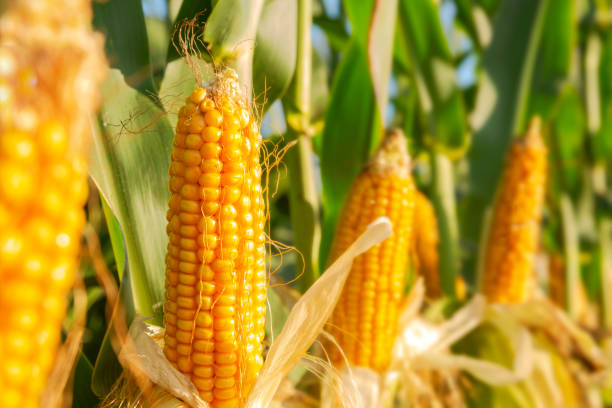 The maize agricultural industry in Nigeria has been thriving for decades. Maize, usually known as corn, is one of Africa's most popular food crops. Maize is prepared in a variety of ways, and millions of Nigerians rely on it since it is less expensive than wheat, rice, and other common grains and cereals.
It is impossible to overstate the importance of maize production in Nigeria. Maize provides a variety of by-products. Other products derived from maize cultivation include Pap, Custard, Corn Oil, Alcohol, Cornflake, Animal/Livestock Feeds, Corn Flour, Corn Starch, and Corn Powder.
Final thoughts
The agricultural industry will continue to exist. There will always be a demand for food as long as there are people on the Earth, and with the pace at which the world population is growing, that demand will only grow. This article merely scratches the surface of the numerous lucrative agriculture businesses available. Some of these agricultural goods are in such great demand that the country must import them to compensate for shortfalls. Nigeria might become self-sufficient if local farmers can step up and produce high-quality products, boosting the economy and, of course, ensuring the farmers' lofty profits.
Before you go…
Hey, thank you for reading this blog to the end. I hope it was helpful. Let me tell you a little bit about Nicholas Idoko Technologies. We help businesses and companies build an online presence by developing web, mobile, desktop and blockchain applications.
As a company, we work with your budget in developing your ideas and projects beautifully and elegantly as well as participate in the growth of your business. We do a lot of freelance work in various sectors such as blockchain, booking, e-commerce, education, online games, voting and payments. Our ability to provide the needed resources to help clients develop their software packages for their targeted audience on schedule is unmatched.
Be sure to contact us if you need our services! We are readily available.