The importance of snuggling in a relationship is often underrated. When people have problems in their love lives or marriages, they blame a variety of things such as a lack of love or sex, a lack of time, or incompatibility. Experts say that when couples notice that sexual intercourse has been lacking in their lives for a long time, they should be concerned. In a panic, they believe that if they can just rekindle the lost passion between the sheets, their relationship will magically heal as well. They are, however, far from the truth. According to a new study, the frequency with which couples cuddle is a stronger sign of a happy and healthy relationship than the frequency with which they have sex. This means that the more you cuddle, the deeper your bond will become.
But cuddling is more than just throwing your arms around someone and holding them close. It is its own love language. Some people thrive on snuggling and clinging to their mate whenever possible. Others, however, are less enthusiastic and it is saved for the bedroom as a warm-up for the main event. Don't believe the stereotype that men aren't natural cuddlers. It turns out that they want to cuddle more than women.
Cuddling has a number of health benefits for the mind, body, and soul. Continue reading to discover some of the many advantages of this pleasant pastime.
It Can Help You Feel More Positive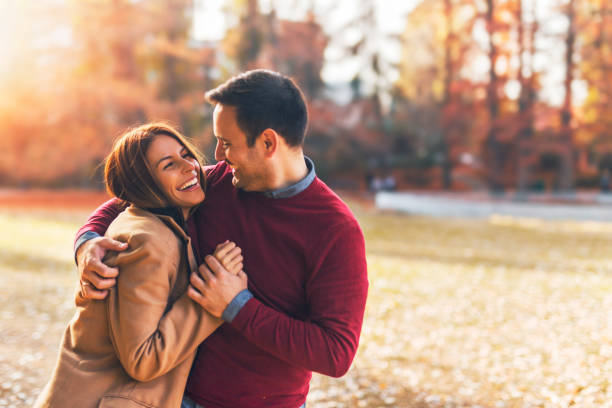 You tend to feel better and healthier when you're physically close to someone you care about. When you touch someone, dopamine and serotonin are released, which might help you feel better and fight depression. Cuddling can aid in the production of the "cuddle hormone," also known as oxytocin, which promotes good feelings. Oxytocin is well recognised for aiding the link between a mother and her infant during labour and breastfeeding, but it's also an important hormone in adult relationships.
When you have an orgasm, your body creates oxytocin, but it can also happen when you are hugging. That implies you can have the lovely feelings you receive after a sexual experience at any time of day, only in lower doses.
Of course, oxytocin isn't always a miraculous chemical. Its effects are highly dependent on the personality and perspective of the individual. However, multiple studies have shown that oxytocin can boost sentiments of loyalty, trust, and bonding between people, earning it the nickname "bonding hormone."
Cuddling could help us sleep better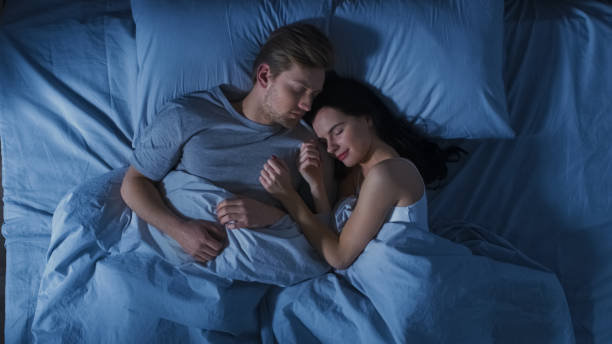 Oxytocin serves a purpose other than to help us bond and possibly boost happiness. Increased oxytocin levels help you relax and lower your blood pressure, thus it could be linked to better sleep with your partner. Whether you're spooning all night or just snuggling with your lover for 10 minutes before bed, your body releases oxytocin, which helps you bond with your mate while also relieving stress. You're more likely to fall asleep quickly and sleep better if you're less worried and more relaxed.
Furthermore, studies have shown evidence that couples' emotional closeness and physical intimacy during the day and prior to bedtime may promote sleep, making each bed partner happy the next day.
It Can Deepen Your Relationship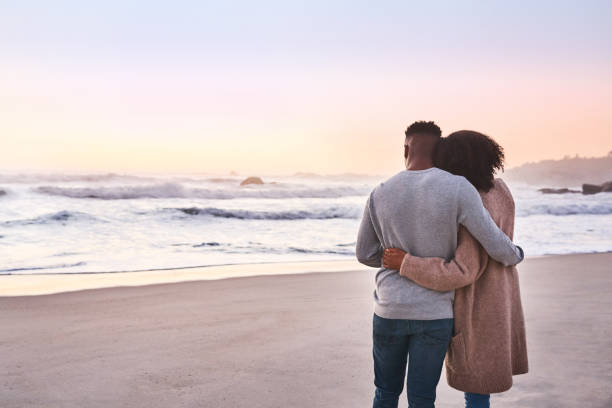 One of the many wonderful advantages of snuggling is that it can help you create a stronger bond with your partner, which can boost your relationship. It makes partners feel more connected and united, especially because it gives them a sensation of being loved and wanted.
In relationships, communication is critical, but people frequently overlook the importance of touch. When your job is so stressful that you can't stop thinking about it when you get home, it's affecting your relationship. Imagine coming home and spending even 10 minutes a day cuddling with your sweetheart. This little respite from the stresses of regular life will not only provide you with all of the other advantages outlined here, but it will also help you to strengthen your relationship. You'll devote your attention exclusively to your spouse and your feelings for them.
Read: How Can Forgiveness in Love Heal and Strengthen Bonds?
It boosts affection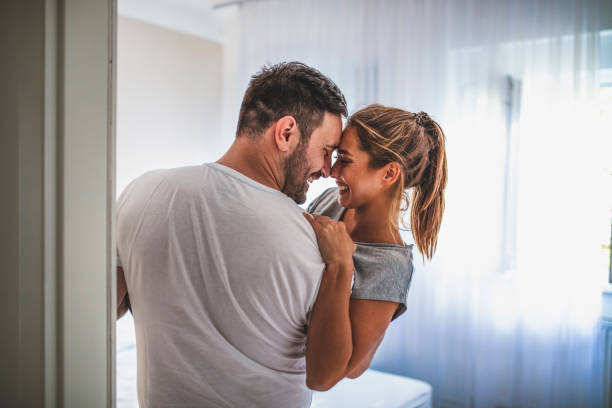 Cuddling, especially after sex, provides an intimacy that few other activities can match. Not only can snuggling improve affection, but it also allows us to express our feelings without using words when words fail us.
Most individuals desire to be understood, and communication is the means by which understanding and empathy are transmitted. Nonverbal communication can be a highly effective approach to conveying to your spouse that you understand them. Snuggling is a method of saying, 'I understand.' It enables us to feel known by our spouse in ways that words alone cannot express. So, you know, squeeze your partner, a nice lengthy squeeze.
It relieves pain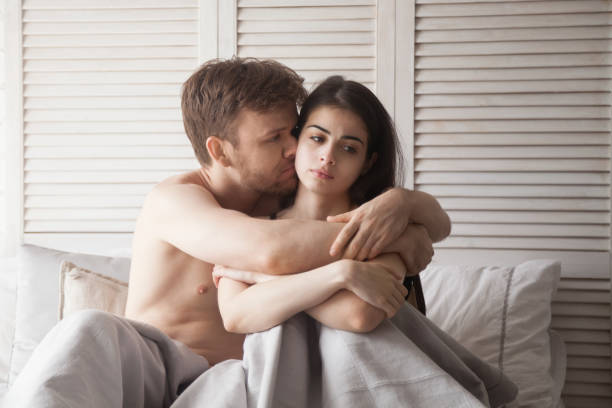 Your pain levels will be reduced by cuddling and releasing oxytocin. It's as if you rub your neck anytime it hurts. Simple touches like that generate enough oxytocin to make you feel better, so imagine how hugging — full body contact with another human — makes you feel.
Oxytocin also aids with pain relief. When you are experiencing emotional or bodily suffering, touch therapy is recommended. It helps you feel needed and demonstrates that someone cares when you're down. This produces emotional satisfaction and a sensation of comfort, which causes the body to release oxytocin, which helps to relieve pain. After an accident, a good cuddle may provide more than simply moral comfort. It's so effective that doctors are trying to figure out how to treat people with the synthesized form of it.
Final Thoughts
It's easy to forsake intimacy in today's hectic environment, and it's difficult to find time to unwind and recharge. Cuddling allows you to do both while being connected to individuals you care about. So you should spend the evening curled up on the couch with the closest person you can find. We must recognise that small gestures such as snuggling can make a significant effect. Touch is and will continue to be an important aspect of the human experience throughout our lives. The experience of touch influences a lot of what we do.
You don't have to be with your love partner to cuddle. You don't even have to rub someone else's shoulders—you may rub your own! You can also play with your pets or embrace your friends. Never fear if you don't want to be social or don't have a furry buddy! You can relax by taking a hot bath or getting a massage. Touch that makes you feel warm and connected is enough to release oxytocin into your system and make you feel wonderful.
Before you go…
Hey, thank you for reading this blog to the end. I hope it was helpful. Let me tell you a little bit about Nicholas Idoko Technologies. We help businesses and companies build an online presence by developing web, mobile, desktop and blockchain applications.
As a company, we work with your budget in developing your ideas and projects beautifully and elegantly as well as participate in the growth of your business. We do a lot of freelance work in various sectors such as blockchain, booking, e-commerce, education, online games, voting and payments. Our ability to provide the needed resources to help clients develop their software packages for their targeted audience on schedule is unmatched.
Be sure to contact us if you need our services! We are readily available.