The fashion industry is no stranger to classism. People have used style to display their riches and position for decades. Within the fashion industry, there is pressure to stay up with and closely follow continuously shifting trends. Telling people what they should look like frequently entails telling them what they shouldn't look like: in order to spend money on feeling better, individuals must first feel awful.
Those with more money have the advantage of staying on top of these trends. If someone is fortunate enough to be financially secure, they can afford the most up-to-date trends and styles. Those who do not have access to wealth, on the other hand, do not have access to fashion.
Fashion's classism has developed a system that renders the sector nearly inaccessible to those who aren't wealthy. In recent years, fashion has been divided into 2 categories namely fast fashion and sustainable fashion. In a nutshell, fast fashion refers to super accessible and cheap clothing made from not so eco-friendly material while sustainable fashion (which every major fashion brand is trying to get into) is done in the name of ethical behaviour and care for Earth and its living inhabitants.
Fast Fashion vs Sustainable Fashion
What is fast fashion?
Fast fashion refers to low-cost, attractive clothing that goes swiftly from design to retail stores in order to keep up with the latest trends, with new collections being launched on a regular basis.
It became popular as a result of cheaper, faster manufacturing and shipping technologies, increased consumer demand for up-to-date styles, and increased consumer purchasing power—particularly among young people—to satisfy these instant gratification wants. Fast fashion is threatening the major clothing labels' practice of producing new collections and lines on a regular, seasonal basis as a result of all of this. Fast-fashion retailers are known for introducing new products numerous times a week in order to stay on-trend.
Zara, H&M, GAP, and Topshop are just a few of the fast fashion juggernauts. Consumers benefit from low pricing and immediate gratification, while businesses benefit from increased earnings and the democratisation of fashionable clothing.
Fast fashion, on the other hand, is associated with a number of unethical practices. Fast fashion retailers are frequently associated with subcontracting manufacturers in Bangladesh and Myanmar due to their need for low prices and quick availability. These countries' manufacturers may have less-than-ideal working conditions, which is why they're sometimes referred to as "sweatshops." Fast fashion is also linked to environmental degradation and waste.
What is sustainable fashion?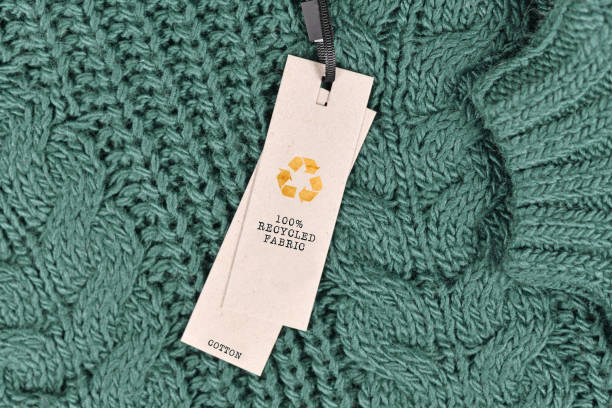 Sustainable fashion is defined as clothing and accessories that are made and/or purchased in an environmentally and socially responsible manner.
The word "accessible" is included in this definition of sustainable fashion because the phrase should not be confined to manufacturing or purchasing new items. While marketing campaigns for sustainability have led us to believe that we can buy our way to sustainability, this is not the case.
We can undoubtedly choose to shop in a more sustainable manner, but participating in sustainable fashion does not necessitate the purchase of new items.
Wearing what you already have, shopping secondhand, and swapping/borrowing from friends are all methods to participate in the sustainable fashion movement without having to buy anything new.
Is the Sustainable Fashion Movement Classist?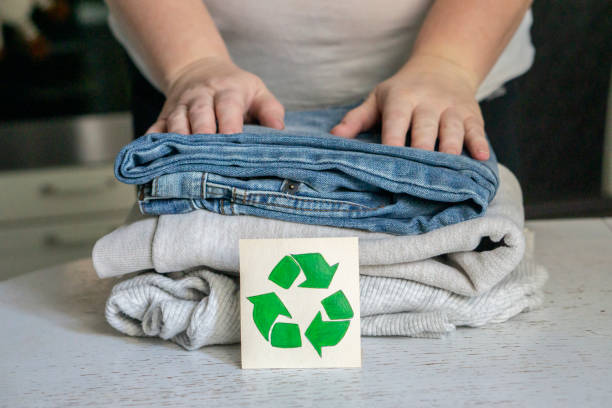 It's all about sustainability in today's world. It is the notion that one should live in such a way that produces the least amount of hazardous waste for the environment. Recycling, reusing clothing and materials, and being aware of what you're buying in the first place are all part of it. More and more individuals are being taught to be environmentally sensitive, especially when shopping, through social media, magazines, and even school. That means avoiding fast fashion—no Forever 21, Zara, or H&M—and instead opting for environmentally friendly labels that utilise natural materials, use less water, or even employ fabrics manufactured from recycled trash.
While being a part of this movement is the latest fashion trend and is critical to saving the environment, some individuals just cannot afford sustainable businesses such as Reformation, People Tree, and others. They're too pricey to buy enough clothes to fill a closet. As a result, many people in the middle and lower classes, who make up the majority of fashion customers, are limited in their choices owing to cost and accessibility. Should they be made to feel bad for not buying sustainably and instead opting for quick fashion online and in stores since it's what they can afford and convenient?
The Midpoint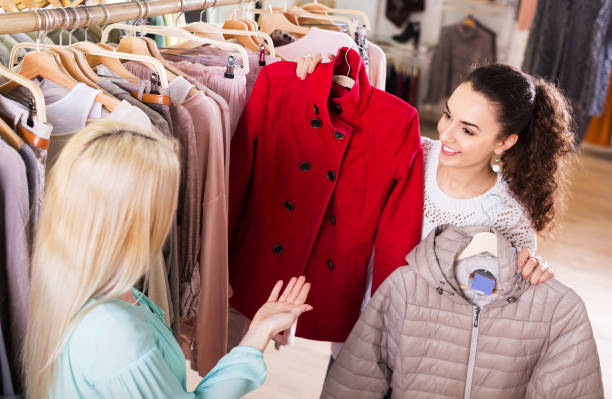 It may appear that there is no way to make this long-term movement affordable to the general public. However, there are a few options that can help, such as thrifting and exploring the online resale market. Many folks who cannot afford these high-end sustainable companies turn to their local Goodwill or Poshmark and Depop for apparel. "Being a member of the sustainable movement is incredibly expensive for college students like me; thrifting is the only option for me to be sustainable," adds another college student. Yes, thrifting may be a filthy and time-consuming practice that entails sifting through used clothing for hours in order to find one item.
For some, it's thrilling, but I'm sure it's the type of store that your average customer would avoid. With so many resale apps and websites available now, customers may find great stuff with just a fast search on their phones. At the stroke of a button or a fast drive to the thrift store, one can discover anything from a simple white t-shirt to a fancy jacket. Thrifting and resale have grown in popularity as a terrific way to recycle clothing and keep it out of landfills. If you live near a thrift store or consignment shop, I strongly advise you to visit it. You might be able to find some great pieces for your closet at a low cost. What's more, guess what? It's sustainable!
Some of you may be asking how this is feasible if you don't live near a Goodwill store, don't have hours to spend looking for clothes, or don't have access to resale apps. So, what's next? That is the riddle. Not everyone can or enjoys thrifting, and not everyone can afford to buy sustainable apparel. So, who is responsible for fixing the system and putting an end to rapid fashion? The answer has yet to be discovered, as changes to the current purchasing procedure are required. However, shaming people for buying fast fashion when they can't afford anything else or have only access to the retailers in their local mall is unjust.
Conclusion
Yes, the current sustainable fashion movement is classist because it ignores those in the middle and lower classes who have limited buying alternatives and fails to educate those who have the ability to do better. So, what's the way forward? Do what you can as a solution. If you have the ability, educate yourself on sustainability, know where your clothes originate from and try to improve your shopping habits. "We're all in this together," Troy Bolton from High School Musical once said. That is the reality. We are all accountable for caring for the world and each other, regardless of our background, social status, or economic level. That means putting an end to fast fashion and shopping in a more sustainable way by doing your part.
Before you go…
Hey, thank you for reading this blog to the end. I hope it was helpful. Let me tell you a little bit about Nicholas Idoko Technologies. We help businesses and companies build an online presence by developing web, mobile, desktop and blockchain applications.
As a company, we work with your budget in developing your ideas and projects beautifully and elegantly as well as participate in the growth of your business. We do a lot of freelance work in various sectors such as blockchain, booking, e-commerce, education, online games, voting and payments. Our ability to provide the needed resources to help clients develop their software packages for their targeted audience on schedule.
Be sure to contact us if you need our services! We are readily available.